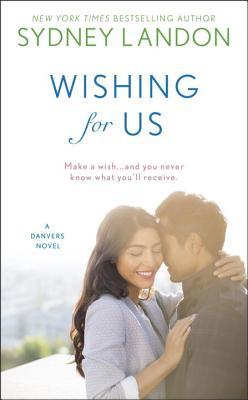 Wishing For Us
Published :

November 1st 2016
Sydney Landon—New York Times bestselling author of The One for Me—delivers a new novel of love lost and found in her popular Danvers series.
Since the loss of her fiancé, Lydia Cross has refused to allow herself to feel anything close to love. That is until corporate hotshot Jacob Hay comes to her aid outside of the Danvers International corporate headquarters and captures her attention. Too bad he doesn't show any signs of reciprocating her feelings.
Things change when, after a rowdy Vegas bachelorette party, she wakes up next to Jacob...as his newly wedded wife! Lydia is stunned, but Jacob seems remarkably calm and isn't inclined to end their hasty merger. In fact, day by day he gives her everything she's been missing—especially in bed. But when the magic of Sin City fades, Lydia grows concerned she'll find herself alone once again...