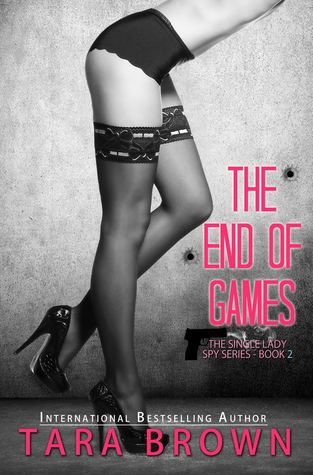 The End of Games
Published :

September 12th 2013
The words are still burning a hole in Evie Evans' mind and undergarments. Not that she really has time to think about it. Not with the world ending, as always, and the kids' school starting back up.
But when Evie and the team stumble upon something no one expected, her and Servario are reunited much sooner than anticipated. Only the reunion is not the one they had planned.
Once again she finds herself in the arms of the bad guy and making alliances with the wrong side.
Stay tuned for the exciting second novel in The Single Lady Spy series!
The End of Games