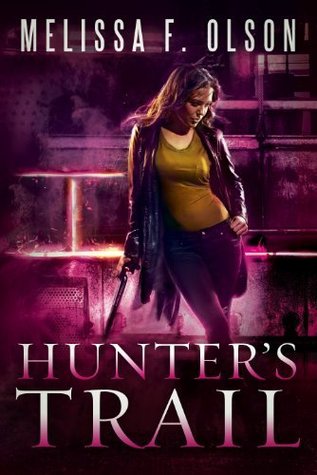 Hunter's Trail
Published :

September 2nd 2014
Actions have consequences—a lesson Scarlett Bernard is learning the hard way. As a "null," Scarlett has always been able to negate the powers of the supernatural beings that surround her. But now her reckless decision to permanently change Eli from a werewolf to a human has left the Los Angeles werewolf pack in shambles, and upset the balance of power among the city's supernatural factions. To make matters worse, Scarlett's employers discover that a newly changed werewolf is running amok in the city. To catch the rogue werewolf, Scarlett will need help from both Eli and Detective Jesse Cruz of the LAPD…a situation that will force her to finally choose between them.
However, Scarlett and her friends aren't the only ones on the hunt—someone else is chasing the wolf. Someone with no reservations about collateral damage. Now Scarlett and her allies must stop both the rogue wolf and the deadly hunter before the full moon rises and all hell breaks loose.
Filled with the same suspense and wit readers loved in Dead Spots and Trail of Dead, this may be Scarlett Bernard's most harrowing adventure yet...