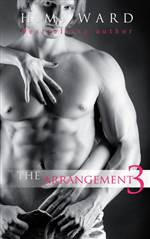 The Arrangement 3
Published :

February 8th 2013
The Arrangement 3: The Ferro Family (The Arrangement #3)

Sex isn't love, but it feels like it–that is until Sean bolts from the room. For a moment, everything seemed fine. Avery's life didn't feel so impossible. She got the guy and the money, but then everything shifts. The line between reality and fantasy gets hazy. It's impossible to know if her feelings are genuine or just an illusion.

To make matters worse something from Sean's past surfaces. Devastated, Avery realizes that Sean isn't the guy that she thought he was. Avery's heart can't take another loss and this time, it looks like she's going to lose everything.